Washington, D.C., is a city divided into quadrants, all centered around the Capitol Building. There are as many as 131 neighborhoods. And among politics and suburban residences are numerous acclaimed theaters that offer live shows.

Whether you are interested in plays, musicals, orchestral showings, or anything of the like, D.C. offers a plethora of venues where you can enjoy a wide breadth of live entertainment.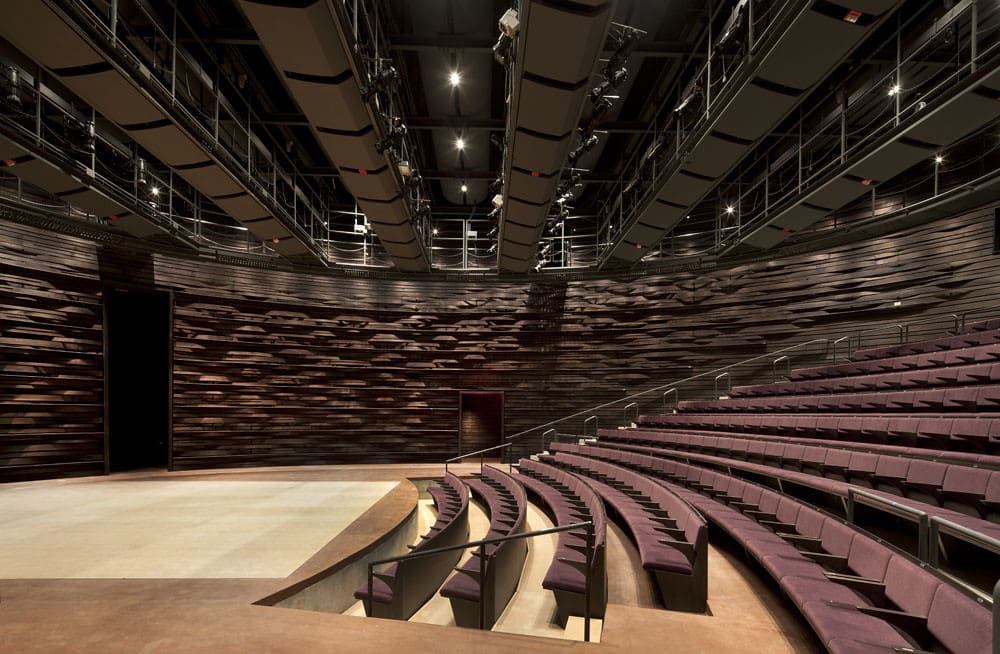 Photo courtesy of Flickr


Arena Stage at the Mead Center for American Theater
This theater, simply known as Arena Stage, is a multi-space complex that hosts diverse American productions. The voice of American theater, the company focuses on American artists with productions that are both innovative and representative of the country as a whole. In their words, the Arena Stage nurtures new plays and reimagines classics.

Their vision, which is to understand who we are as Americans, is evident in the shows they choose to put on.

The 2021-2022 season is said to be an amalgamation of champagne and soul. Because the prior year was full of soulful introspection, Arena Stage decided that there was a need for bubbly, fun musicals. Their goal is to create a space to celebrate coming back together.

The 2021-2022 season can be found here.

Address: 1101 Sixth St. SW, Washington, DC 20024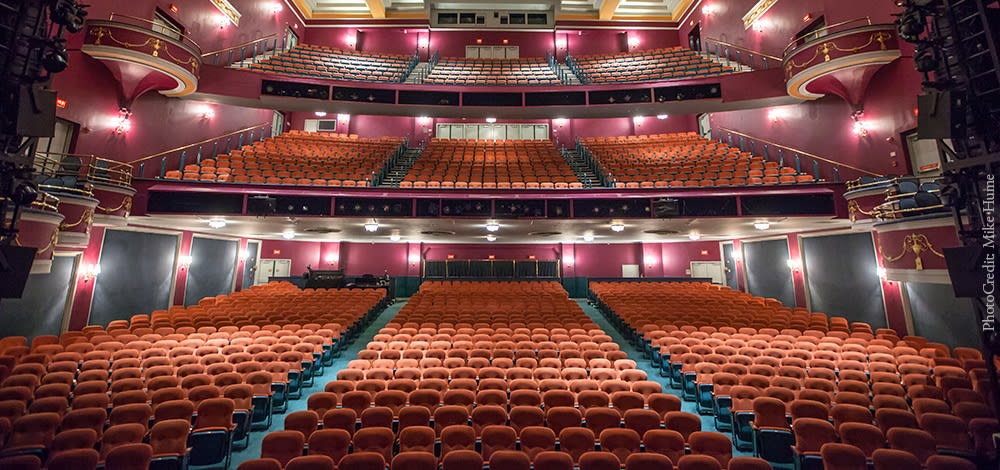 Photo courtesy of thenationaldc.com


The National Theatre
The National Theatre is one of the most well-known theaters in D.C. Opening its doors in 1835, it is the second-oldest theater in the U.S. It is also the oldest continuously operating business on Pennsylvania Avenue and is home to over 6,000 productions.

The theater's mission is to provide exceptional performing arts, ranging from Broadway productions, popular entertainment, and educational works. In doing so, it enriches Washington's cultural and economic environment.

The 2021-2022 season can be found on this page. There are numerous Broadway classics to choose from, including a farewell tour of RENT in March 2022.

Address: 1321 Pennsylvania Ave. NW, Washington, DC 20004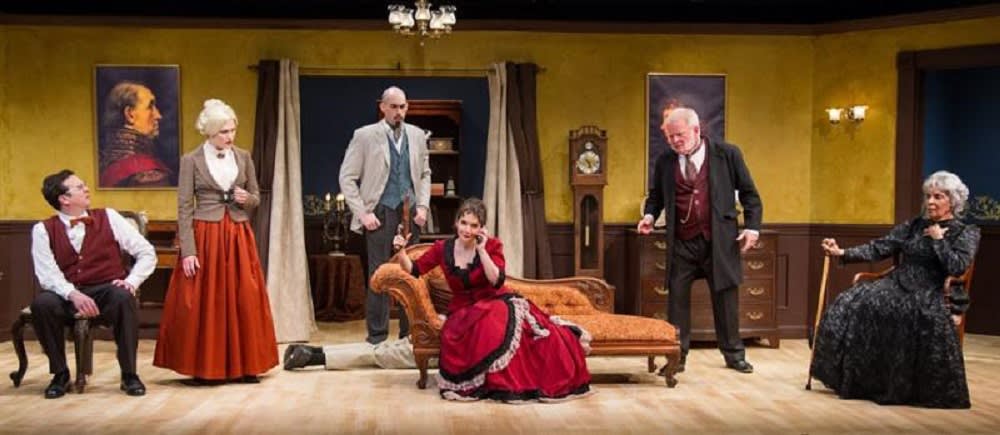 Photo courtesy of broadwayworld.com


Washington Stage Guild
Called "D.C.'s little jewel" by Broadway World, the Washington Stage Guild is a smaller company of theater artists dedicated to producing challenging works in a supportive atmosphere. It established itself quickly as an indispensable component of the D.C. theater scene.

This ensemble company has an acclaimed repertoire of classics, unfamiliar works, and new plays from visionaries from around the world. Of vital importance to the Washington State Guild is the commitment to adhere to the author's intent.

While this may be a smaller theater, it has made a place for itself in the D.C. community. The 2021-2022 season can be found here.

Address: 900 Massachusetts Ave. NW, Washington, DC 20001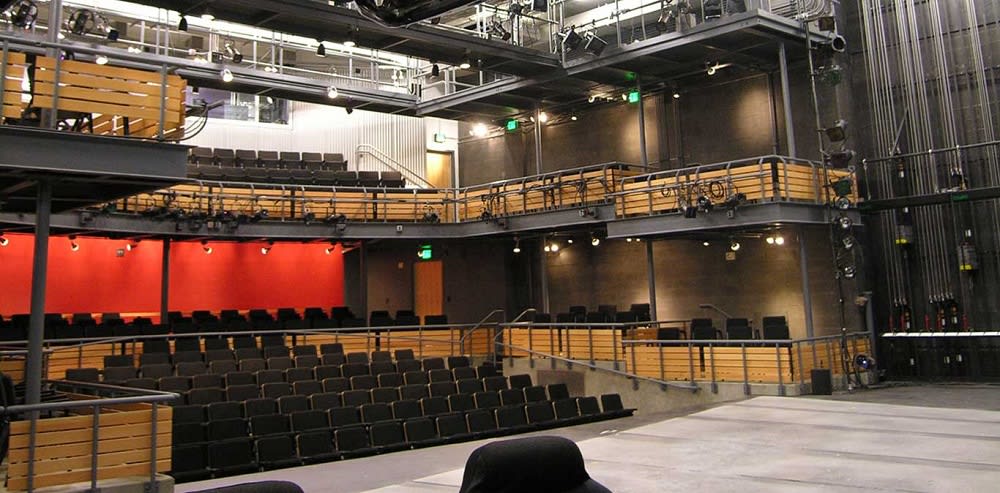 Photo courtesy of theatreprojects.com


Woolly Mammoth Theatre Company
Woolly Mammoth Theatre is a home-based facility known for its original productions. The company produces courageous projects, working to radically redefine theater for a creative and engaged society. That goal is one that its loyal patrons would say it has accomplished.

The architecture of the theater is compelling. It works as a visual glimpse into the spirit of the theater, with its glass-walled rehearsal rooms, a classroom, administrative spaces, and the two-tiered lobby.

Its relaxed, comfortable atmosphere is another reason why it is popular with the theater crowd. The theater's ambiance creates a memorable theater experience that makes people want to come back for more.

The 2021-2022 season can be found on this page.

Address: 641 D St. NW, Washington, DC 20004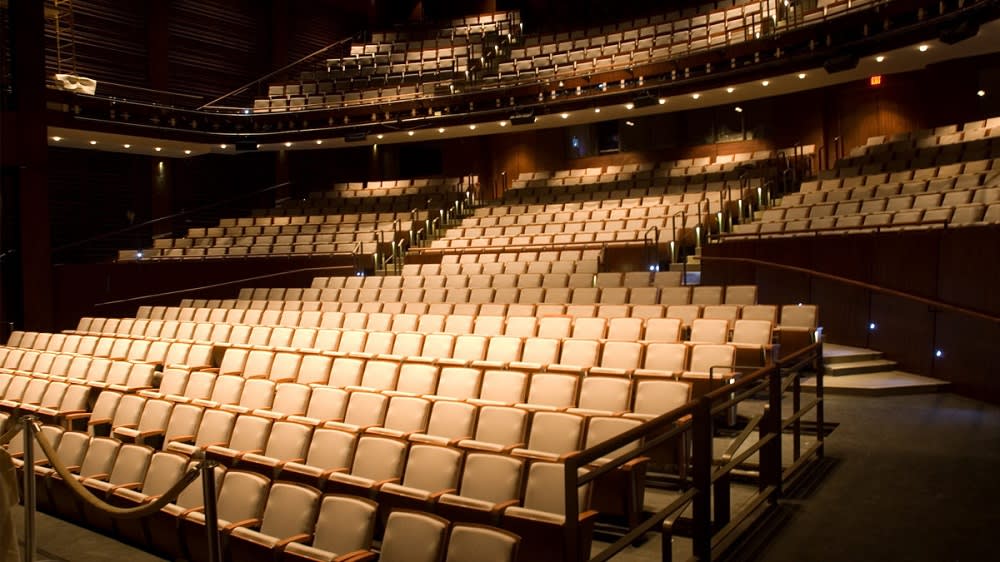 Photo courtesy of shakespearetheatre.org


Shakespeare Theatre Company
The Shakespeare Theatre Company has dedicated more than 30 years to being the nation's premier classic theater. STC's artistic mission, which is unusual among regional theaters, is to bring vibrant life to groundbreaking and eminently accessible classic works by Shakespeare in a uniquely American style.

With Shakespeare at the theater's core, the company explores plays of national and international relevance but through a contemporary, 21st-century lens. Shakespeare lovers can see shows at the company's two venues: the Michael R. Klein Theatre, a 451-seat theater, and the Sidney Harman Hall, a 775-seat theater.

The 2021-2022 series can be found here.

Address: 450 7th St. NW, Washington, DC 20004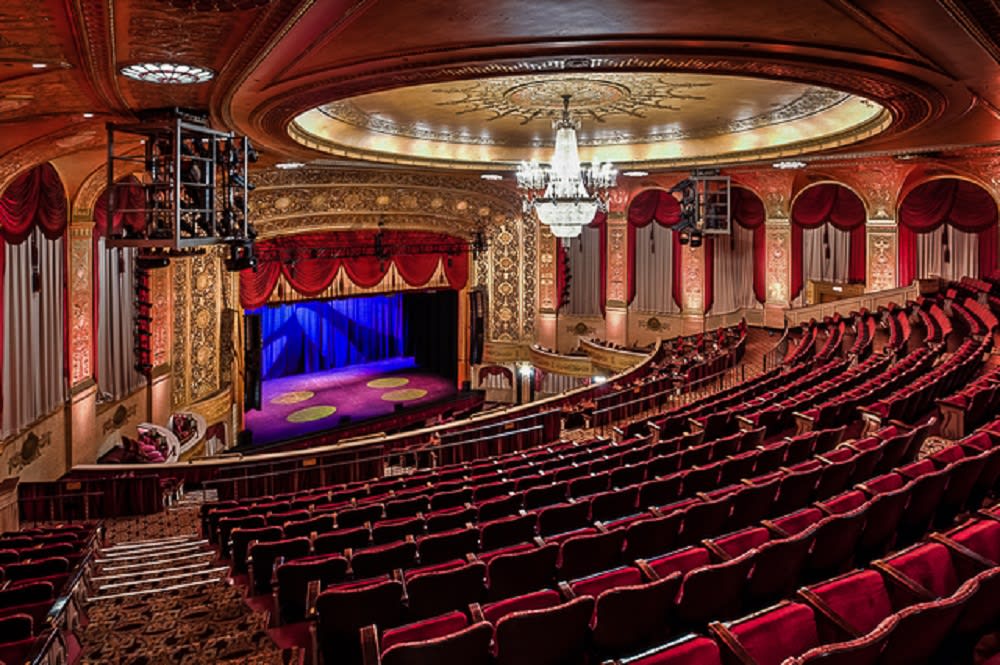 Photo courtesy of warnertheatredc.com


Warner Theatre
While the Warner Theatre is primarily used for live music, it is the only venue on this list that also puts on live theater performances.

The theater has an extensive history that began in the 1920s. The theater underwent major renovations starting in 1989 to restore it to its original splendor. It has since become a destination for a revitalized downtown Washington, a place to see national and international recording artists, and the finest theatrical presentations.

Whether you want to watch a theater production, a ballet show, or a concert, this versatile theater is the venue for you.

The 2021-2022 season can be found here.

Address: 513 13th St. NW, Washington, DC 20004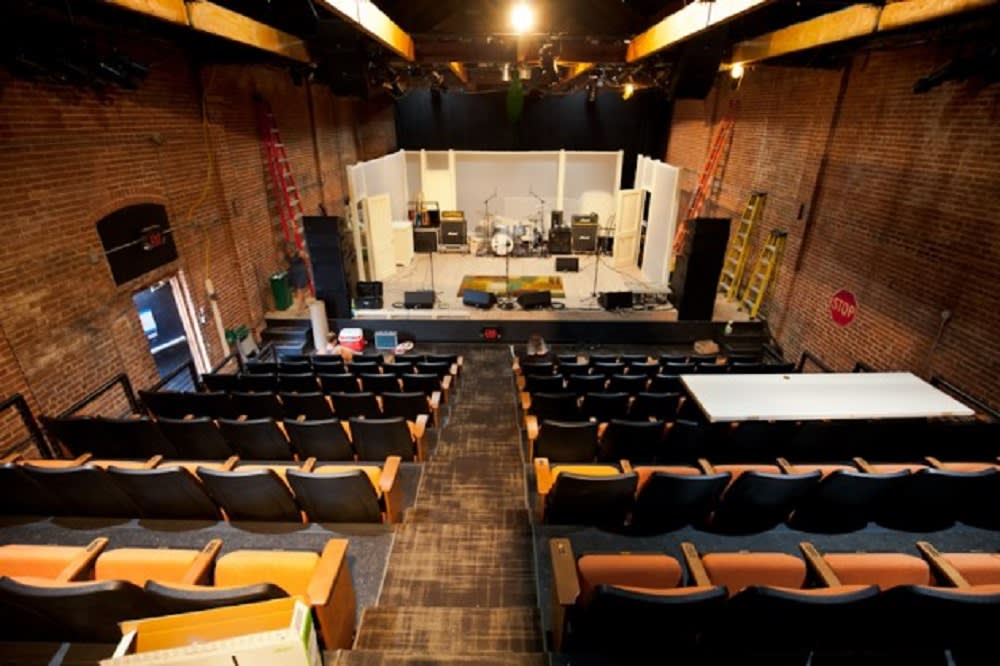 Photo courtesy of borderstan.com


The Keegan Theatre
The Keegan Theatre produces an eclectic mix of classics, musicals, and new works, including world premiere productions.

The theater believes in "taking audiences to the vital heart of the theater experience." It presents powerful productions, bringing them to life in a bright and vibrant way with the highest caliber of acting and design. It takes an authentic approach to storytelling in its unique 120-seat theater space. The intimate space accounts in part for the theater's popularity.

The 2021-2022 season can be found on this page.

Address: 1742 Church St. NW, Washington, DC 20036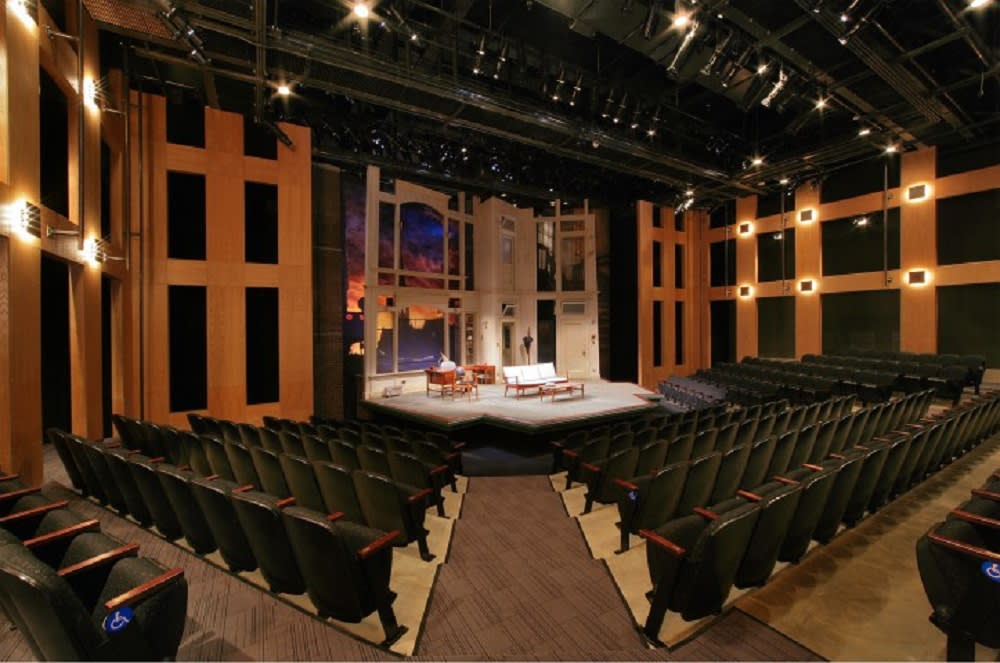 Photo courtesy of bonstra.com


Studio Theatre
Studio Theatre is a contemporary theater that showcases new writing from across the world. A nonprofit theater production company, it produces plays in a four-stage complex: the Metheny, the Mead, the Milton, and Stage 4.

The Studio Theatre is one of the hidden gems of Washington's theater community. Opened in 1978, the theater has over the decades presented exceptional theater in its intentionally intimate settings, none of which seat more than 225 people. The theater strives to produce works that are provocative and presented in innovative stagings.

The 2021-2022 series can be found on this page.

Address: 1501 14th St. NW, Washington, DC 20005

Do you want more?
If you are interested in Bloomingdale homes for sale or Dupont Circle real estate, contact Michael Calhoun of Austin Hill Partners for more information.