Our nation's capital is like a time capsule. For over 200 years, homes have been built and preserved, creating a lasting legacy. Here are six of the most notable historic architectural styles you'll find in Washington, D.C.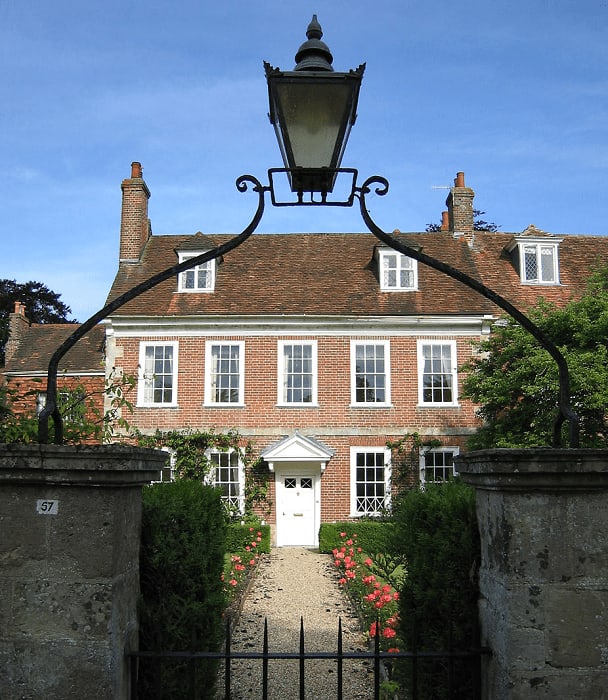 1. Georgian
Georgian architecture is perhaps the oldest of all design styles in Washington, D.C. Named after England's first four kings from the House of Hanover—George I, George II, George III, and George IV—this type of architecture reigned supreme between the years 1713 and 1830. While this movement was spearheaded by English architect Sir Christopher Wren, this classic style is often associated with the original 13 American colonies. Georgian buildings are defined by their pristine symmetry, with windows carefully placed along a grid. In standalone homes, Georgian houses are typically tallest at the middle and offset with single-story wings out to each side.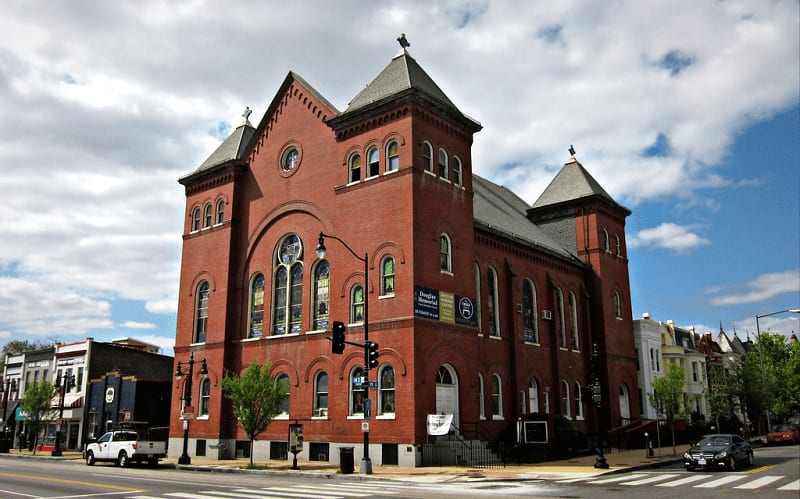 2. Romanesque Revival
James Renwick Jr. is, perhaps, one of the most influential architects who utilized this style in Washington, D.C.'s history, and he created the designs for the Smithsonian Institution Building. Inspired by medieval architecture, Romanesque Revival homes boast a notable use of stone-masonry craftsmanship to create the exterior, arched doorways with colonnettes, and a keen eye for details.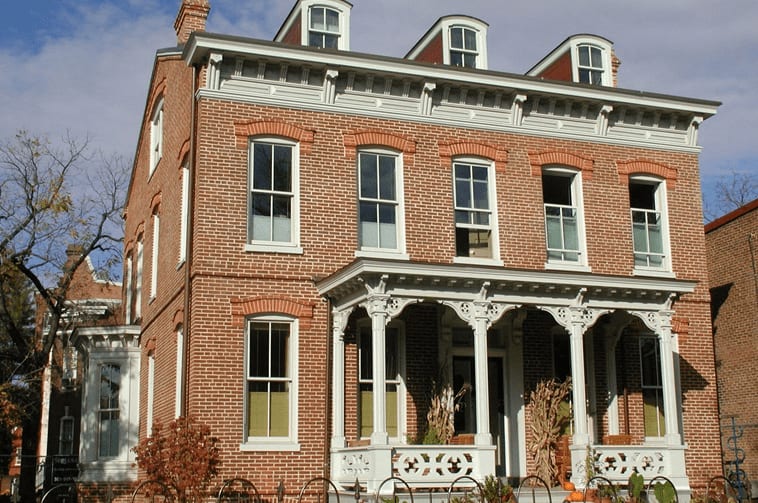 Credit: Ask the Architect


3. Italianate

Between 1840 and 1885, Italianate architecture dominated Washington, D.C. This style is defined by hipped roofs, protruding cornices, and richly ornamental details. Italianate-inspired homes have been preserved in many forms throughout the city, both in standalone mansions and attached row houses. Andrew Jackson Downing is the architect to thank for these immaculate homes, and his books on architectural designs transformed building techniques around the country. In D.C., look for Italianate homes in Georgetown at Cooke's Row, a series of Italianate villas designed by Henry David Cooke.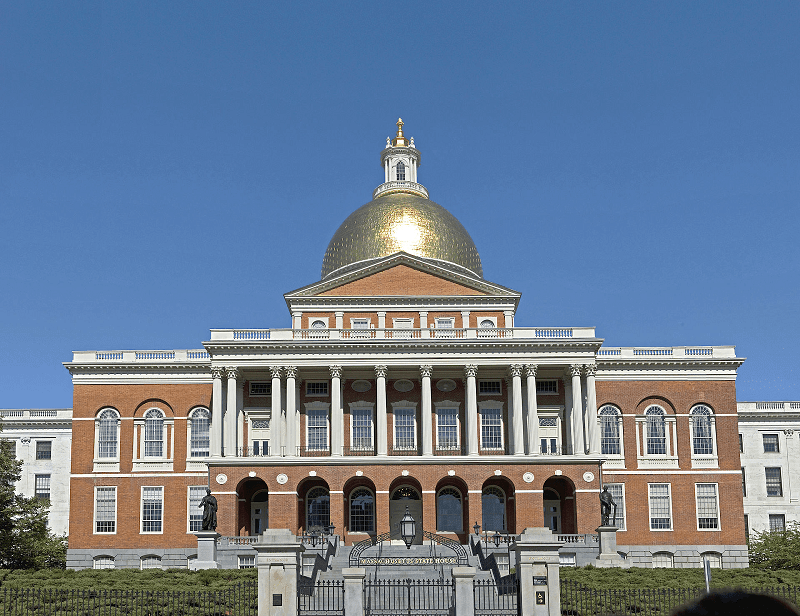 4. Federal
Occasionally also known as "Adam Style," Federal architecture swept through America between 1780 and 1840. Americans became enamored with Great Britain's most popular architect, Robert Adam, who lived between 1728 and 1792 and looked to his designs for inspiration. Often considered a refinement of the Georgian style, this architectural style can be recognized by a boxy floor plan that typically reaches two to three stories high, reserved exterior ornamentation, and more flexibility with asymmetrical wings.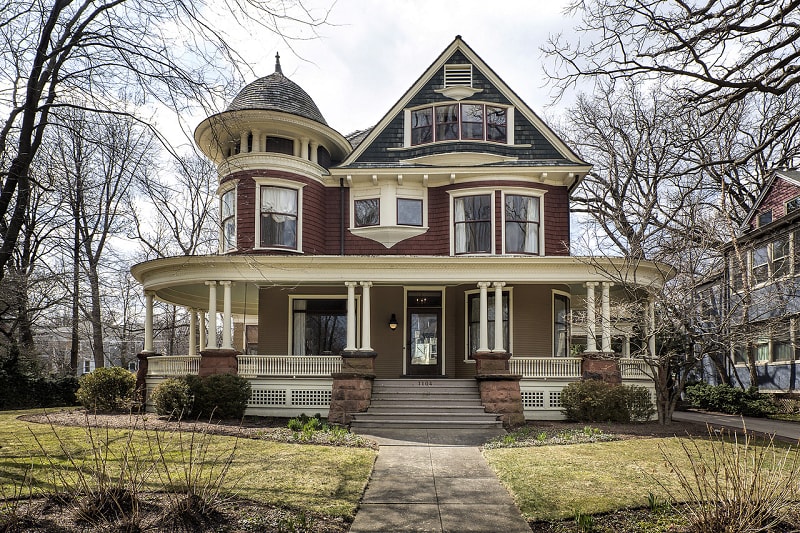 Credit: Wall Street Journal
5. Queen Anne
Peaked gables and steeply pitched roofs are easy giveaways of Queen Anne-style homes. This particular subset of Victorian architecture is notable for its eclectic asymmetry, intricate wood detailing, and use of motifs throughout the structure. This ornate style was named by English architect Richard Norman Shaw but was brought to America by Rhode Island architect H.H. Richardson, where it prevailed between 1880 and 1910.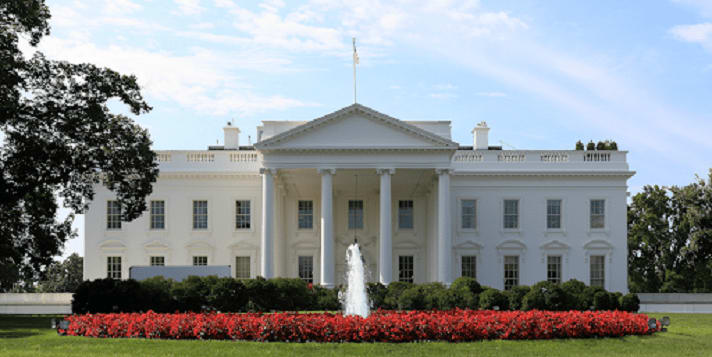 6. Neoclassical
The capital's prominent government buildings wear this architectural style, making it an easy design to pick out on the horizon. Think: The White House. Neoclassical architecture can be distinguished by its return to regal Palladianism, the use of Doric columns, and large scaled buildings. This style answers the elaborate intricacies of the Rococo style with the grandeur of simplicity, trading immaculate carvings for sweeping, Classical symmetry.

If you're interested in calling one of Washington, D.C.'s historic houses home, contact us for more information. We'll help you find an architectural design that fits your lifestyle.